Previous Showcase
Next Showcase
Indietro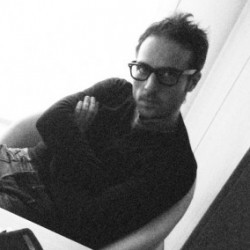 Raffaele Russo Art Director Senior
Italy > Campania > Napoli
Descrizione
18 years experience in branding, corporate identity, packaging, advertising and visual design.
AIAP (Italian association of visual communication design) and BEDA (The Bureau of European Design Associations) Member since 2002.
Co-founder and art director of Villaggio Creativo studio with offices in Napoli (Italy), Las Palmas de Gran Canaria (Spain) and Aguascalientes (Mexico).
Degree in Industrial and Graphic Design at Seconda Università degli Studi di Napoli.

Occupazione attuale: Art Senior
Anni di Esperienza: >10
Ricerca Occupazione: No
Disponibilità Stage: No
Portfolio Skills
Advertising - Pubblicita

Brochure e Stampati

Corporate Identity

Marchi e Loghi

Packaging - Cartotecnica
Advertising - Pubblicita
Brochure e Stampati
Corporate Identity
Marchi e Loghi
Packaging - Cartotecnica
Indirizzo :
Italy > Campania > Napoli